Story Space Update -- September 11th
by Yana Sherman
This past week, Story Space rocked. During the Open Mic, two first-time tellers were phenomenal. One did a comedy piece on globalization while another did a portrayal of an historical figure from colonial days. Another teller did a take off on Clint Eastwood and spoke to an empty chair that contained dead presidents. Our feature, Kate Chadbourne, was enchanting as she told Irish tales, interspersed with songs and harp accompaniment. It was like a trip to the auld sod. We even had a bit of doggie drama when a visiting dog was upset by the appearance of the resident pooch of the gallery. You never know what's going to happen at Story space, so you'd best not miss it.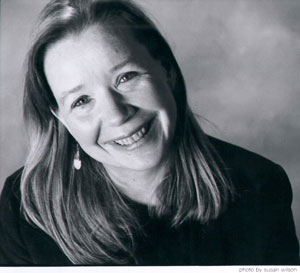 Coming up this next week, we have Elisa Pearmain, who has used story to bridge international cultural understanding. She will be helping us to mark the anniversary of September 11 by telling stories of forgiveness. The evening will begin at 7pm with an Open Mic. Tellers will have eight minutes to develop new material or hone an old favorite. First-time tellers will be guaranteed a spot and listeners are always welcome. Elisa will begin her feature at 8:15pm.
106 Prospect Street, Cambridge
The gallery is near Central Square, and is a delightful spot that encourages creativity. A $5 donation is suggested so that we can continue to offer storytelling on Tuesdays, as it has existed for over 20 years.
Place:
Out of the Blue Gallery
106 Prospect Street
Cambridge, MA
Date:
Tuesday, September 11, 2012
Time
: 7:00pm to 9:30 pm
Check out our website at
www.storyspace.org